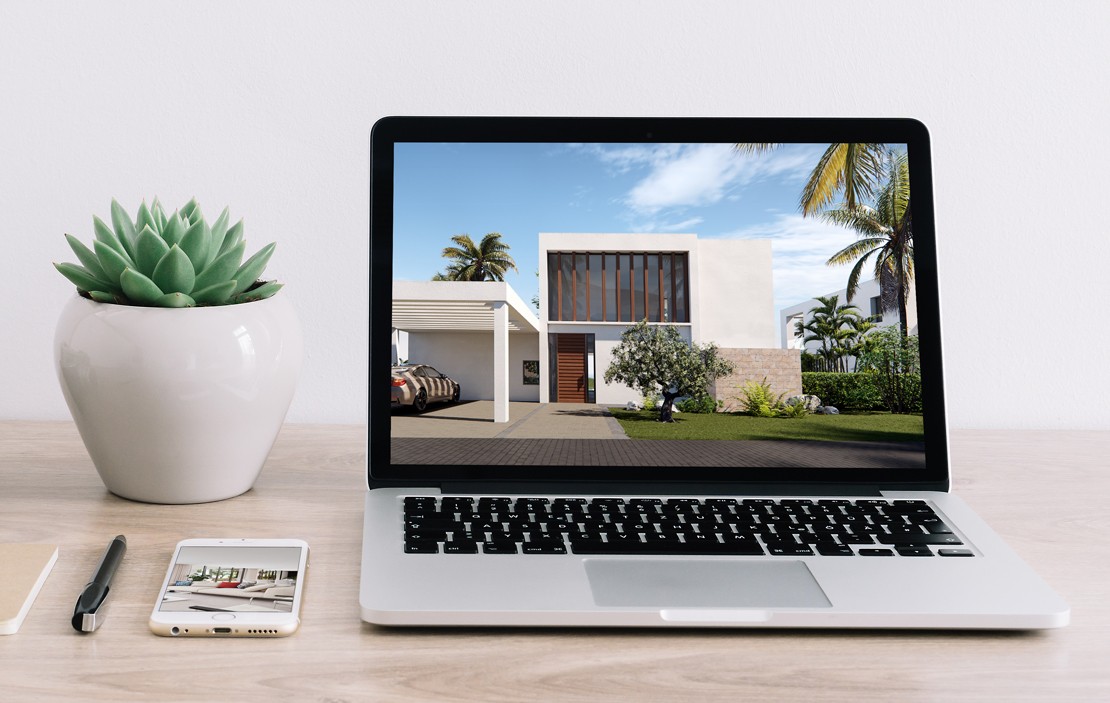 When it comes to promotional marketing materials for Off-plan Real Estate, VisEngine team is ready to embody all your ideas. Given the fact that versatile advertising campaign for real estate requires flexibility of solutions, we developed a number of package offers, which will help you to find a holistic approach to the choice of advertising materials. From the minimal package to the wide complex one – our proposals include the following services:
Let your buyer look around an apartment. Let them see the interior, look inside of each room, outside the window and enjoy the view (even if the building is not finished yet, the client will be able to see the exact same view which will be in their future dwelling). It is an incredibly informative tool which reveals all the prospects. Virtual Reality Tour for off-plan real estate is like an excursion and a mini game for your client. And who doesn't like games?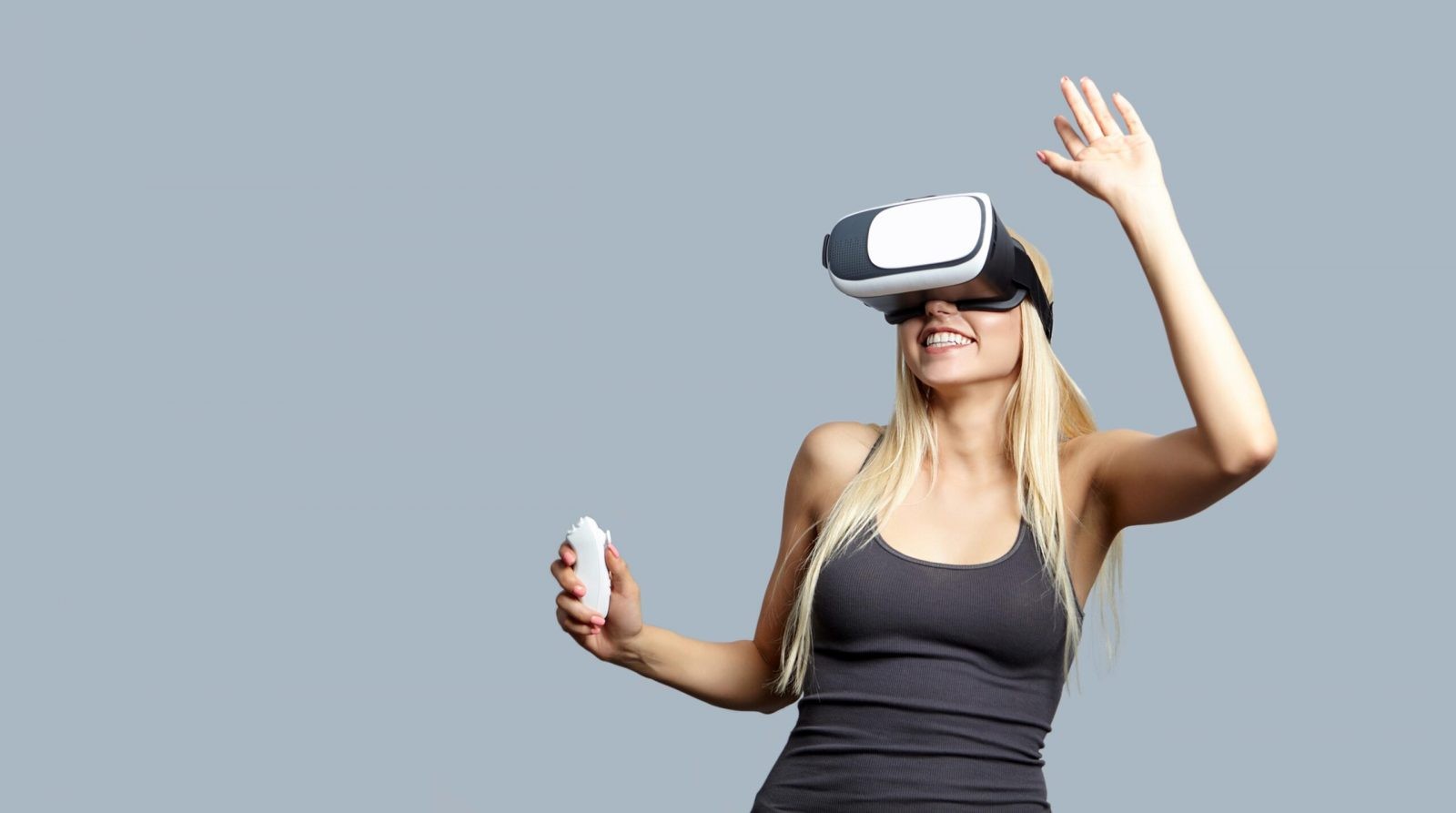 3D walk-through animation could be either a wonderful addition to marketing materials, or an excellent individual tool to represent your real estate. Well-chosen combination of picture, music and information block will give the brightest impressions from the very first seconds of watching. Motion always grabs attention: it has all that life and dynamics in it. With the help of a short commercial you will be able to be succinct yet informative in your way of reaching your potential client.
Real-time Rendering Applications (Oculus Rift, HTC Vive etc.)
Real-time rendering is not new – it has been used in the gaming industry for quite a long time but now we can surely say that it has also become one of the most important parts of the world of real estate.
Real estate developers from all over the world pay close attention to this technology, because it actually allows visiting a property before selling or buying it, which proved to be beneficial for both property developers and their clients. But let us have a look at how all of this magic is happening.
Interactive Masterplan Applications
Interactive 3D Masterplan is a new take on the ideal performance of real estate. If you work in real estate – whether you are a developer, or an architect or any other player on the market – Interactive 3D Masterplan is a great flexible and multifunctional tool for you. It is indispensable as informational presentation for investors and a brilliant marketing assistant during the stage of sales. It is not just a picture or a panorama – a spectator is literally becoming part of the space.
When we speak about render, we immediately think of a static image of an interior or exterior fully generated with a computer. CGI is a convenient advertising tool for your product, no matter what development phase it is in. Renders have indisputable advantages. Firstly, affordable price. Without spending too much, you will be able to provide yourself with materials which can be used as a marketing tool for social networks, as promotional materials for outdoor advertising and practically everywhere you want the received images to be used. Secondly, the speed of execution. In comparison with video or virtual tours, 3D visualization is considered to be the fastest way to get quality materials for work and advertising. Thirdly, super realistic visuals. A good render will be hard to distinguish from a photograph.
Thank you for the final renders. They look great and make me want to buy one ;). I love what you have done with the swaying coconut trees, looks and feels like a real thing - as though I could walk right though the screen and into the beautiful environment we have designed and you have depicted so perfectly. It was a pleasure working with you and I really appreciate your good work. Look forward to working with you again soon.
More stunning work from your team, thanks so much, this has set the standard for any future work! It's been a pleasure working with you and I have been really impressed by your commitment to quality, professionalism and fabulous customer service. As architects we are used to being extremely particular over lots of little details that others might not immediately appreciate. It's really rewarding when we are happy at the end that contractors concede that it was worth the effort!
I was very pleased with the 3Ds and the way of working with you guys and I wanted to thank you for that.
We've engaged VisEngine to fulfill a business requirement of increasing our apartments virtual viewings online and they helped us propose an amazing solution, which we found extremely useful in terms of enhancing prospects experience with our properties and in return brining commercial benefits to the business. While working closely with the team, we have found them highly skilled who solves business problems with extreme diligence and professionalism.
Orascom development has utilized the services of VisEngine in providing interior and exterior renders for its projects, VisEngine has shown high level of innovation, reliability and commitment in delivering its services, they clearly understood Orascom' needs and passionately followed our brand guidelines. Orascom development takes pride in its projects that were done in collaboration with VisEngine.
I like your work with lights. We are very pleased with the outcome! Images look wonderful!
It has been a pleasure working with VisEngine, from the very first email to completion of work! We came across VisEngine's beautiful CGIs when shortlisting a few companies for one of our projects. For the quality of the visuals, we felt the price was very competitive. They are great in communication, giving us the confidence throughout the process and delivered visuals that exceeded our expectations. We would definitely recommend VisEngine to anyone looking for good quality visuals.
VisEngine is a very serious company, the fastest in terms of rendering development. Models and computer generated images are highly realistic within environment. The company is capable of fast data processing for any project realisation as requested. I personally recommend VisEngine!