3D

Floor Plan for Real Estate
3D Floor Plan for Real Estate
3D floor plans have now replaced regular ones for many reasons. Any sphere that requires visualization technology for a space that has not been constructed yet will benefit from the possibilities 3D opens. If you are dealing with commercial buildings, retail, real estate, or private renovations, 3D rendering & visualization can become a powerful tool.
If you have had any experience looking for a place to buy or rent, you must have used floor plan drawings. They are as important for the design process as photos or written information. As home buyers look at one, you can understand which rooms are bigger and get appropriate furniture visualization. This inconvenience has inspired the development of 3D floor plan services for house listings.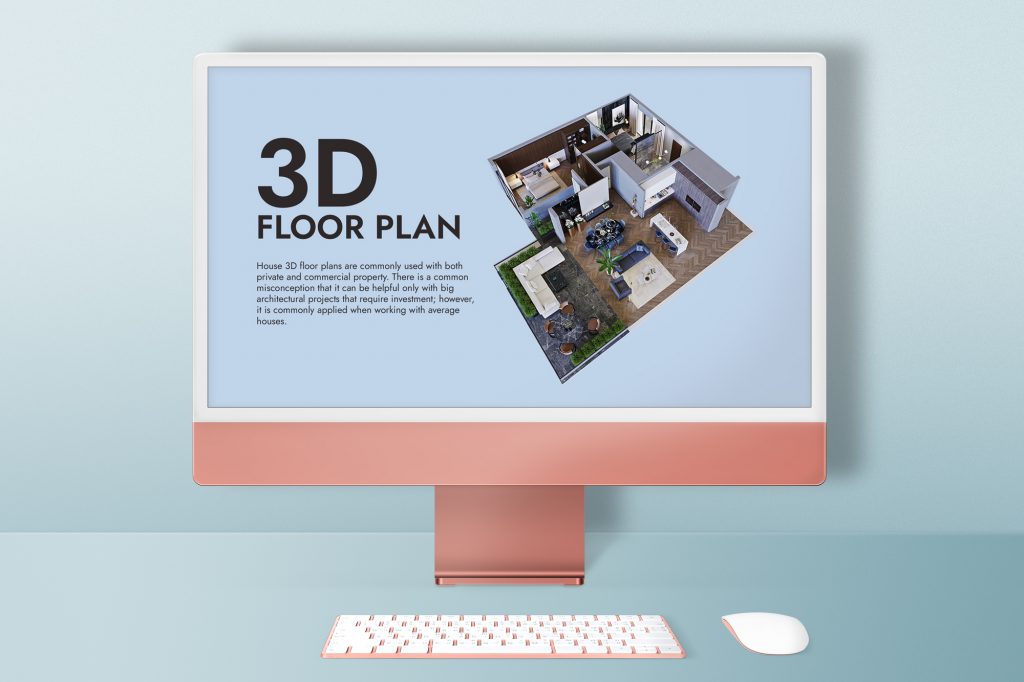 The main advantage you get is being able to see what your space will look like when it is fully furnished. Basically, 3D floor plan rendering services work with emotions and visual affection as well as logic.
In addition, by offering you a detailed floor plan, a 3D visualization company can help interior designers make proper architectural plans for your property. A flat pencil sketch can hardly be as visually appealing as a floor plan conversion or a bird's view.
All the essential parts of proposed development begin with a rendered floor plan. Work with a professional interior design firm. They can use 3D floor plan design services to show you precisely what they have in mind and engage you in decision-making processes, so you can make suggestions and reject the ones you do not like to create a perfect look. As any building is about massive expenses and high prices, a 3D floor plan design can let you see what you will get in the end and save money.
3D Floorplans And Real Estate
Real estate agents can use floor plan rendering services instead of showcasing the property to prospective buyers. Still, a 3D model floor plan is itself sufficient enough to give clients a clue about the property features in case they are too far away, or there are some restrictions or specific needs stopping them from actually visiting the place for better understanding.
A real estate 3D floor plan allows potential buyers to look through property lists and find competitive prices in the comfort of their own homes without spending time and money on the commute.
Using 3D House Floor Plans
As it was mentioned earlier, house 3D floor plans are commonly used with both private and commercial real estate projects. There is a common misconception that it can be helpful only with big architectural projects that require investment; however, it is commonly applied by real estate professionals when working with average houses. An architectural visualization agency can help you visualize minor adjustments like redecorating your bathroom or changing realistic furniture elements, windows or doors in your living room. Luckily 3D floor plan rendering and visualization services for overall layout are now very accessible and will not cost clients an arm and a leg.
Frequently Asked Questions about 3D Floor Plans