Visualisation
3D

des Yachts
Le voyage commence par une vision des choses à venir. Un yacht est toujours au sujet de l'eau, de l'espace et de l'aventure. Et aussi le luxe et l'élégance. Bien sûr, la personne qui achète un tel véhicule veut être sûre de chaque détail de son achat.
OUR YACHT 3D VISUALIZATION SERVICE IS A VITAL AND UNIVERSAL PROMOTIONAL TOOL FOR SPECIALISTS WORKING WITH MARITIME PRODUCTS AND SERVICES RELATED TO YACHTING.
Not only the exterior is important, but also the internal design of a yacht — buyer must be 100% sure of both aesthetics and quality of the boat.
But in order to personally explore each corner, you need to be directly on board. This is not always possible because the customer can be hundreds of miles away from the purchase, and the journey takes time and effort.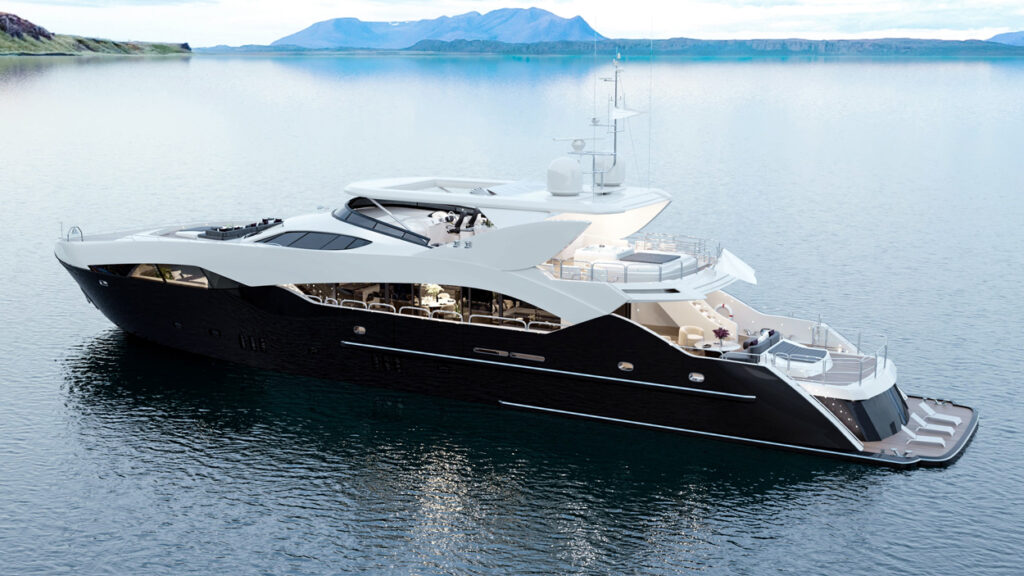 À un moment donné, les photos pourraient remplacer l'inspection en direct, mais si un yacht n'est qu'au stade du développement, la visualisation sera la solution idéale. La visualisation 3D est de plus en plus utilisée dans l'industrie de la construction de yachts pour montrer aux clients la conception personnalisée de leurs bateaux avant le début de la construction. Cette technologie pourrait également devenir un moteur de l'innovation de nouveaux produits dans les années à venir. Les modèles de yachts en 3D éliminent toutes les barrières visuelles, vous permettant de contempler le modèle sous vos yeux. La visualisation 3D permet aux clients de visualiser une version virtuelle richement détaillée de leur yacht, avec tous les ajustements nécessaires, avant même que le navire ne soit construit. Ce qui est important de noter, c'est que tout cela peut être fait sans construire un seul prototype physique.
Notre service de visualisation 3d de yacht est un outil promotionnel vital et universel pour les spécialistes qui travaillent avec des produits maritimes et des services relatifs au yachting. C'est une solution ultime pour créer une expérience utilisateur pour votre client. Vous pouvez tirer parti de votre avantage concurrentiel en créant un monde totalement immersif et interactif où votre client peut découvrir votre produit en tout lieu et à tout moment. Nous répondons à tous les besoins en matière de visualisation, allant de l'essai d'une nouvelle conception intérieure de votre yacht à une esquisse et à des images photoréalistes d'un nouveau yacht qui n'est qu'à la phase de fabrication.
Les yachts offrent une expérience unique de vent et de lumière. Un modèle 3D d'un yacht est une perspective, une œuvre d'art imaginaire portée à la réalité. Nous sommes toujours ouverts à élargir notre rayonnement et à essayer de nouveaux projets avec des constructeurs et des concepteurs de yachts.
Nos images de haute qualité sont tout aussi remarquables dans les versions imprimées et en ligne. Vous pouvez donc les utiliser à toutes fins et sur divers supports, pour planifier une nouvelle conception ou la construction d'un nouveau yacht en tenant compte de tous les détails méticuleux.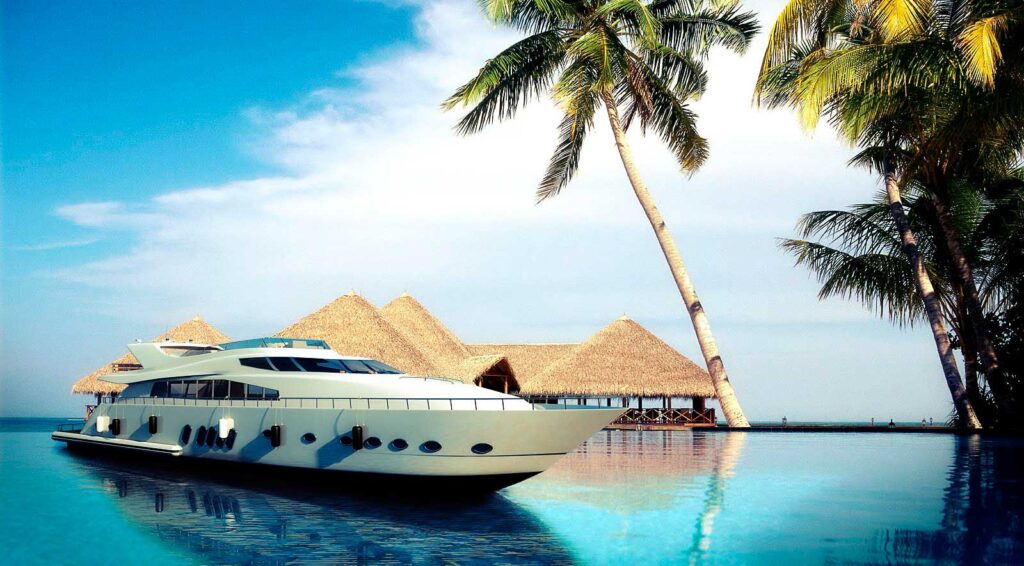 Ce dont nous avons besoin de votre côtés
Des exigences claires nous aident toujours à atteindre une coopération mutuellement bénéfique avec nos clients
Processus de visualisation de yacht