Looking Beyond the Frame of the Photo — 360 3D Panorama
Take a look around. Look right and left, up and down. That's simply amazing how we can perceive the world in 3 dimensions – see and feel the existing surround. And what about the non-existent one? Why not!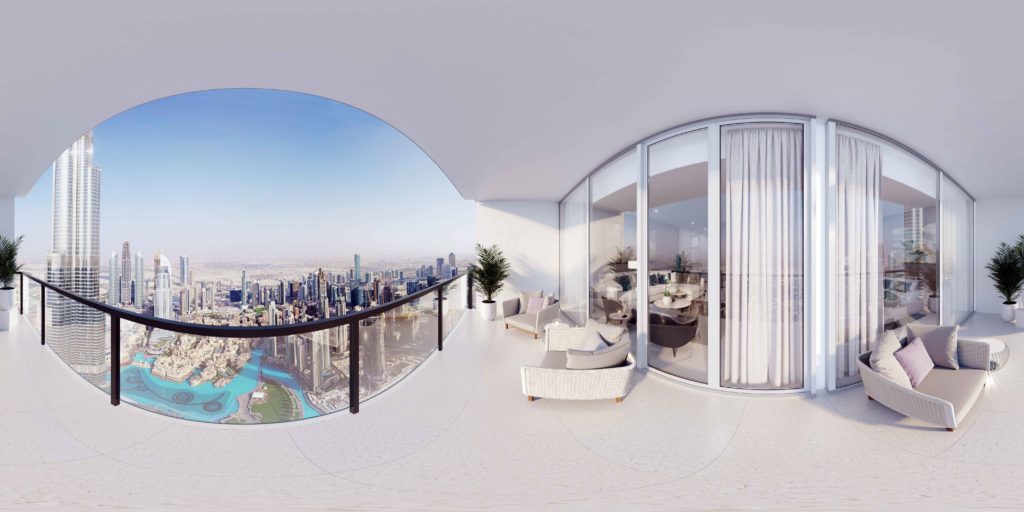 Pictures, paintings, photographs in albums – people have always tried to depict what they see. But how can we take a step ahead and 'immerse' into the image? In this case a 360 3D technology can come in handy. Besides, though it is mostly applied in the real estate sector, it is absolutely flexible and can be utilized in various fields of application.
Any building comprises exterior and interior. One cannot exist without the other – while we look at the one side, the other is there as well.
What can a 360 3D exterior panorama offer? It gives a general understanding of how the building will look like, the perspective, and of course, you can see the building and its surroundings with your own eyes. No doubt, you must have heard of this technology if you had used Google Street View. It is fast and convenient: with a few clicks you know exactly what this or that street looks like. A 360 3D Virtual Tour allows to look at something which is only in the pipeline and see it as a finished object. Moreover, it will not just be a house on a plain white background, but a building incorporated in the existing (or non-existent) landscape.
What's the use of a 360 3D interior panorama? First of all, it is certainly an opportunity to look around and see beyond the field of view.
Sometimes people may have difficulties imagining layout of the house or apartment. Especially if you are someone who has nothing to do with the sphere of construction you may have a hard time understanding where is what. And if the furniture layout is in the form of a rough draft, putting it together may seem quite a challenge. However, there is little need to specifically learn engineering in order to be able to understand how your future house or apartment will look like while still under construction. There is a much easier and more convenient way – 360 3D panoramas.
This technology became a wonderful marketing assistant in the sphere of real estate and design. It is particularly relevant for those projects that are still in the development stage. Regardless of the object location or stage of completion, a client or investor has an opportunity not only to see how the dwelling will look like, but also to have a walk around the place.
A 360 3D Virtual Walkthrough is a perfect tool to look around. And owing to user friendly navigation you can move from one room to another in the blink of an eye simply by clicking an appropriate button.
Thus, this technology has advantages both as a marketing tool and as a convenient way for a user to see an interior or exterior.
Modern technology blurs the boundaries between 2D and 3D, so if you have not yet appreciated the benefits of 360 3D panoramic images, you may give it a shot here https://visengine.com/360-3d-panorama/. Isn't this exactly what you need for your business development?
Drop us a line or give us a ring. We love to hear from you!