As VR technology evolves year after year, it is becoming increasingly user friendly and provides a better experience for the customer, with more convenient pricing. We have reviewed and selected the best VR headset for you to buy in 2020 – both for business and personal entertainment. However, the best VR headset option is not going to be the same for everyone. Here present best vr headsts 2023
The top three systems available right now are Mobile, Tethered and Standalone (standalone does not require hardware). Mobile headsets are inexpensive and wireless and require only a smartphone, placed inside the headset, to operate. Tethered headsets are physically connected to hardware like a PC or console, and are the best on the market in terms of graphics and functionality. Standalone headsets were introduced recently and let you enjoy high-quality VR without purchasing expensive hardware and do not require to be connected to a PC or console.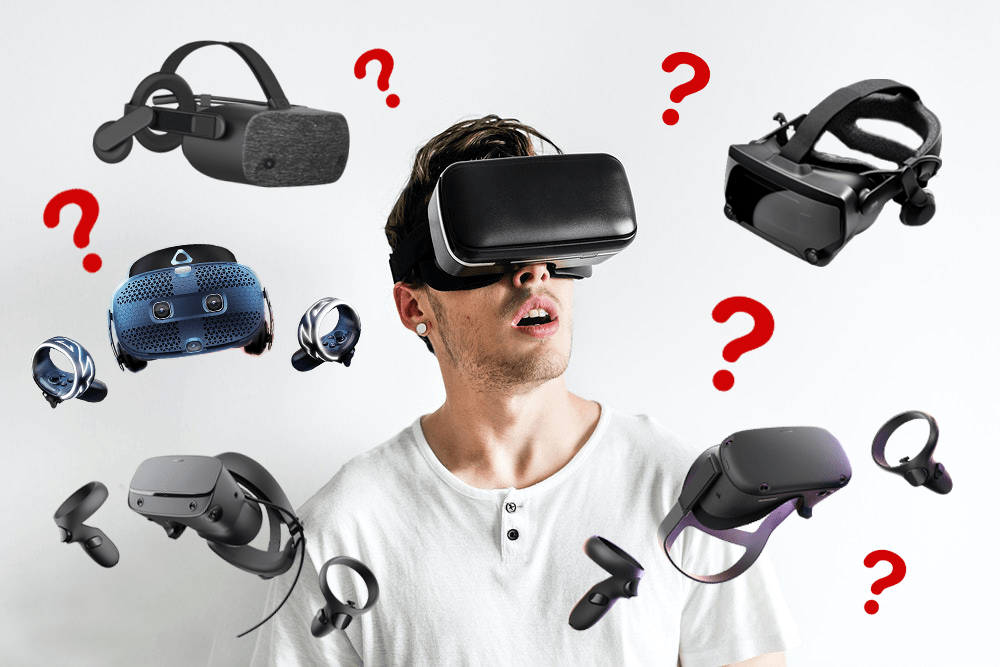 Few tips to consider before buying a VR headset:
Check that your PC/smartphone meets the requirements.
PC connected VR headsets are better than smartphone or standalone headsets and are the best on the market but you will need to spend an additional 1000$+ for a new PC if your PC doesn't support the minimum specifications. If your PC or smartphone doesn't meet the headset's requirements you can consider purchasing a standalone headset as an alternative, in order to save on cost. Before making a purchase you can always do a free Steam test that will determine whether your PC is VR-ready in advance – Click here.
VR needs space
In order to safely operate your headset, you will require enough physical space (depending on your HMD – head-mounted display), with a minimum of 1 square meter of free space.
Know your VR glossary
FOV (field of view) – denotes the how far ahead is visible to the user when they are wearing the headset.
MTP (motion to photon) – the amount of time necessary to process head movements in the VR World
IPD (interpapillary distance)* – necessary in order to regulate the distance between the lenses
*You can usually wear glasses in VR, but some HMDs make this more comfortable than others. Check the headset's IPD which may be adjustable or purchase a headset that has enough room for glasses.