Virtual Reality: The next Level in the Property Presentation
Nowadays many companies are launching new Virtual Reality experiences, but not all of them are confident that VR is the right choice for them. At VisEngine we are sure that this technology has already become a very important part of marketing in the real estate sector. With VR glasses and photoreal 3D world, you can present your projects that are still at the stage of development.
When working on a project you need a good portion of imagination, to get a picture and to imagine another world. It is one of the most important tasks for project developers and distributors to prepare projects in an appealing and comprehensible manner, in order to stimulate the imagination of their clients. The customer only buys when he understands what he buys.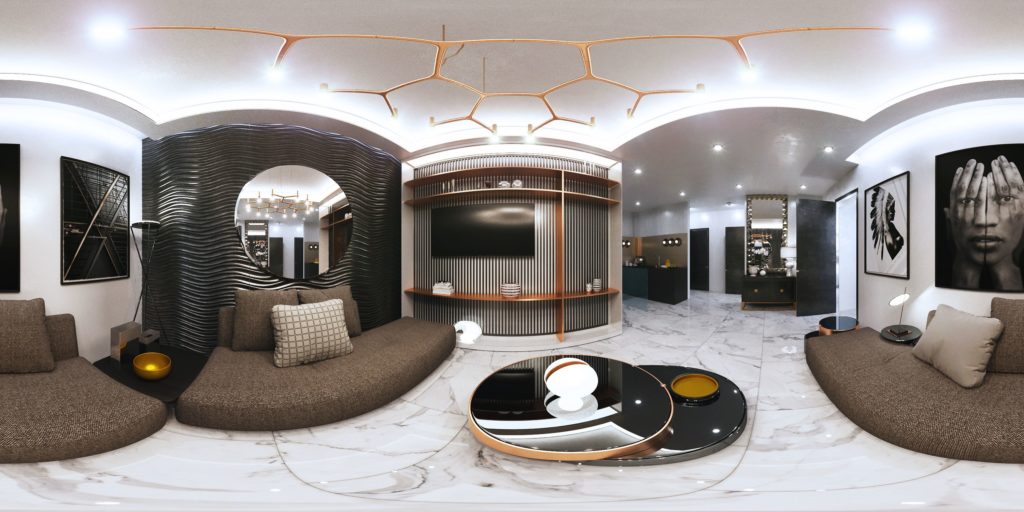 Virtual Reality helps to go a step further. This technology allows interested parties to walk through a new building even if it is still under construction. VR is therefore an additional component, which further promotes real estate marketing and facilitates consulting – for both parties. You can assess spatial dimensions, change perspectives, choose wall paints, furniture and floor coverings, and see in the real time, how colors, patterns and materials change. Without any doubt, this kind of experience is much more engaging than looking at the photo.
In the future, potential tenants and buyers will not only be emotionally approached through the name and individual concepts, but also through virtual experiences. Customers, time and technology are mature.
Companies that rely on Virtual Reality in marketing, profit from a competitive edge and win more clients. Anyone who invests today can give their customers something they are rarely offered at the moment.
Drop us a line or give us a ring. We love to hear from you!