5 Ways to Immerse Yourself into Virtual Reality
"Virtual Reality? It is fantastic, hard to imagine, just like in the movies and you will need to read a lot of professional stuff to be able to assess the benefits of this technology." – One could hear such opinions just a few years ago, however, now it's absolute nonsense. To see why VR is easy and fun, read on.
We don't think that 2D is yesterday's news or that it will be out of date soon. We don't use big words, such as: 'Forget everything you know, the future lies in Virtual Reality!' But there is no denying that this technology burned its way into our everyday lives. So why not seize this opportunity and make it work for the benefit of your business or your own benefit?
How did it all start? If you want to learn a few facts from history, here is our article "VR – old new technology since 1837". In a nutshell, the prototype of both this technology and the Virtual Reality principle was first used in the 1960s in the USA. Initially all the developments were intended for scientific purposes, like training of pilots, space exploration etc. But there is nothing secret that will not come to light, so enthusiastic entrepreneurs found an alternative – rather ordinary and mundane purposes for VR headset.
Nowadays it is entertainment, education, advertisement and a lot more. (You can read here where VR technology is used.)
What kind of devices will help you get familiar with VR? Here is a guide on the most popular companies that produce VR headsets and other VR equipment. At the end of the article you will also find a little bonus.
Oculus VR
The company was founded in 2012. As their main specialization is Virtual Reality hardware and software, they announced their first product as Virtual Reality headset designed for video gaming. The company also partnered with Samsung to develop Samsung Gear VR.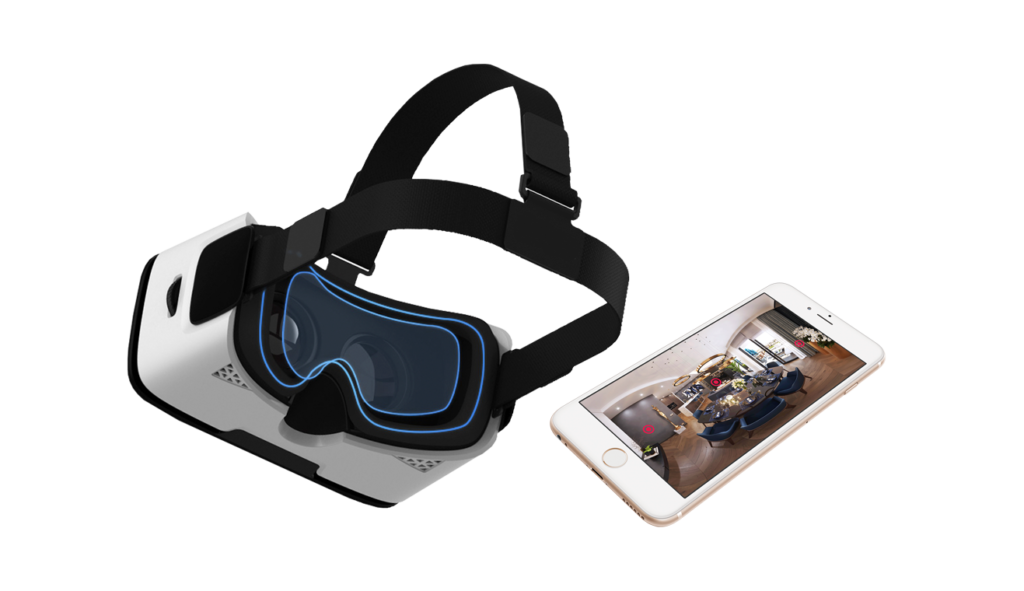 Samsung Gear VR
The headset was released in 2015. When in use, a compatible Samsung Galaxy device acts as the headset's display and processor, while the Gear VR unit itself acts as the controller.
PlayStation VR (codename Project Morpheus)
Virtual Reality headset was developed by Sony Interactive Entertainment and released in 2016. It was designed to be fully functional with the PlayStation 4 home video game console.
HTC Vive
It is a Virtual Reality headset developed by HTC and Valve Corporation. Consumer version of the device was released in 2016.
Microsoft HoloLens
It is a pair of mixed reality smart glasses developed and manufactured by Microsoft. Unlike most other devices of Virtual, Augmented or mixed Reality, Microsoft HoloLens are autonomous and don't require connection to PC, smartphone or video game console. Development release was in 2016, consumer version is yet to be announced.
Bonus
Here is a promised bonus! If you are an artist in your heart, and would like to immerse yourself into Virtual Reality right away, you can make VR glasses by yourself: https://www.youtube.com/watch?v=asITXtq3iEg
And by the way, you don't need to purchase or download any special applications – you can start your acquaintance with Virtual Reality here: Virtual Reality Tour.
Drop us a line or give us a ring. We love to hear from you!